Suseela Netralaya an ISO certified super speciality Eye Hospital, at Budhwarpeta, Kurnool has been
providing quality Eye Care services in Kurnool since 1989 under the able and dynamic leadership of Dr. P. Sudhakara Rao.
Suseela Netralaya Hospital operates on a set of carefully formulated approaches. Our unique set of approaches has helped set a distinct image of itself in the medical arena. Suseela Netralaya strictly follows the patient-centric approach and is highly committed to upholding its principles.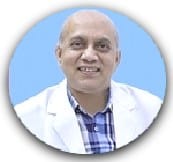 Dr P.Sudhakara Rao
MS
Consultant Phacoemulsification
Dr Neha Sudhakara Peraka
MS
Vitreo Retina Consultant
Prashanti
I have been struggling my entire life with bad sight that I needed a cornea transplant. I was almost blind in my right eye. Dr.Jagan Mohan brought the light back to my eye. He is very professional and knowledgeable. A big thank you to Dr. Jagan Mohan and his entire staff that always treated me with great courtesy at Suseela Netralaya Hospital.
Abdul Rafee
Got my eyes treated at Suseela Netralaya Hospital, Dr.J J Praveen, the Glaucoma Specialist, was very professional and polite and the procedure was absolutely pain-free and comfortable. The results are excellent and the entire process was hassle free thanks to the attentive and caring staff.
Christina Peirera
I got my cataract surgery conducted by
Dr. P. Sudhakara Rao the Phaco Consultant and I was overwhelmed with not only the professionalism, humility, and care with which he handled but also the support team at Suseela Netralaya Hospital. Will soon be planning for the second eye's surgery.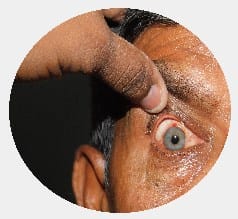 SURESH KUMAWAT
As a glaucoma patient, I know how important it is for those with glaucoma and their family members to understand this range of eye diseases, how glaucoma is diagnosed, and what comes next. I got my eyes examined at Suseela Netralaya Hospital & was immensely satisfied with advise and treatment provided here.