Our state-of-the art Ophthalmology platform equipments :
Suseela Netralaya Hospital has acquired state-of-the art ophthalmology platform equipments for precise diagnosis & treatment of various disorders of the eyes.
We provides wide range of services from basic eye testing to latest Laser vision correction for removal of glasses & Cataract Surgery.
Excimer Laser (Alcon, Germany)
Excimer Laser is used For LASIK Laser vision correction. It is one of the World's fastest, safest and most accurate excimer laser. It can correct myopia, hypermetropia etc.
Alcon infiniti phaco machine
It is used to perform Micro Incision Cataract (Phaco) surgery. Our Hospital was the first in Andhra & Rayalseema acquire this machine. This machine helps to remove cataract safely.
Corneal Topography (Germany)
It is used to measure the curvature and surface irregularities of the cornea which aids in diagnosis of Keratoconus. It is used as a part of pre-LASIK work-up .
OCT & Digital Imaging
Our OCT machine is one of the most advanced machines in the world. It is used to diagnose Glaucoma and Retinal edema in diabetic
Operating microscope
For performing micro surgical procedures like cataract surgery. It is fitted with a high resolution digital camera .
Optical Biometry
It is used to accurately calculate the power of intraocular lens before Cataract Surgery and to make calculation before ICL implantation.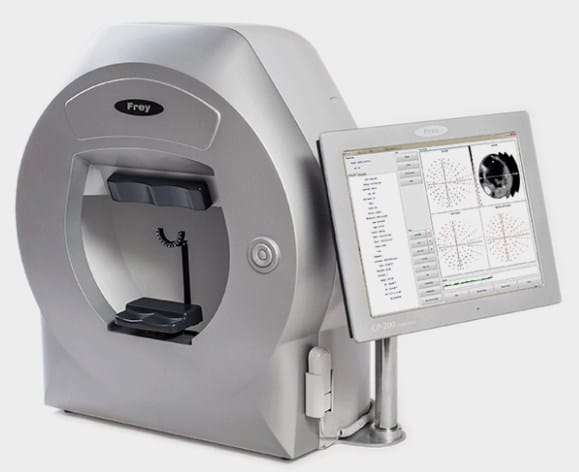 Automated Perimeter
It is used to diagnosis & monitor effect of treatment in glaucoma. It is also used to diagnose brain tumours (pituitary adenoma).
3D B- Scan ultrasonography unit
For diagnosis of retinal detachment, Vitreous hemorrhage, infection (endophthalmitis), tumours within the eyeball.
Pachymeter
Pachymeter is used to measure corneal thickness which aids in diagnosis of glaucoma & Keratoconus.
YAG Laser
YAG Laser is used to perform capsulotomy after Cataract surgery and to perform Iridotomy as treatment of Glaucoma.
Digital Fundus Camera
It is used for Fluorescein angiobiography to diagnose diabetic retinopathy. ARMD, Retinal Vitreo occlusion..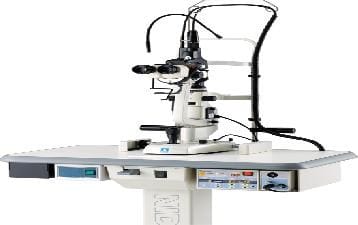 Green Laser
Green Laser is used for laser photocoagulation of retina to treat Diabetic retinopathy, retinal Vitreo occlusion and retinal tumors.
Micro Kerotome
It is used to create a thin corneal flap during procedure. Our MicroKerotome is the safest and fastest Keretome,
UV-Light For Collagen
It Is Used to perform collagen cross linkage procedure . Our Centre is the only Centre in the region to perform accelerated C3R.
Non- Contact tonometer
Fast & accurate measurement of intraocular pressure without touching the eye. It is used to diagnose and treat Glaucoma.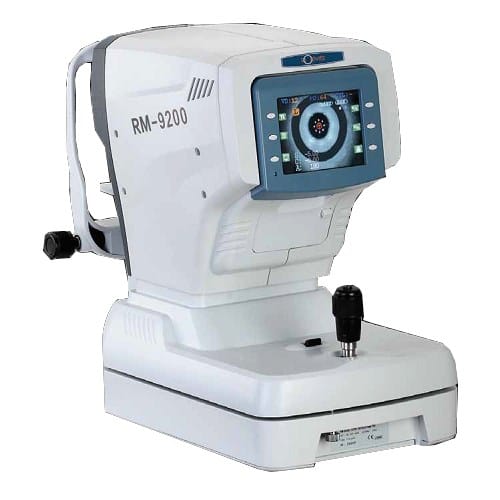 Auto Refractometer
Auto refract is used to measure the refractive Error (myopia, hypermetropia) within 2-3 seconds. Also Measures the Corneal Curvature.
Pediatric Auto Refractometer
It is the latest equipment to measure refractive errors in children without touching the eye and without using any dilation drops.
A-Scan Biometer
This immersion biometer is the most accurate method of calculating the power of the intraocular lens .